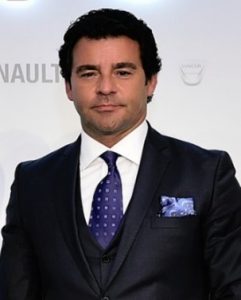 BERK ÇAĞDAŞ
RENAULT MAİS – CEO
Born in Istanbul in 1967, Dr. Berk ÇAĞDAŞ, after finishing Kabatas High School, graduated from the Department of Industrial and Management Engineering at Istanbul Technical University (ITU) in 1988, he then proceeded to attain his masters on Financing Techniques through Capital Markets and his PhD on Advanced Financial Management and Strategic Risk Management in Businesses at ITU and Booth School of Finance at the University of Chicago. He completed the Advanced Management Program (AMP) at Harvard Business School.
Mr. ÇAĞDAŞ has a PhD in Financial Risk Management Model and also specialized in Corporate Finance, Treasury Management, Strategic Risk Management, Automotive Sector and its subsidiary areas.
Dr. Berk ÇAĞDAŞ held senior executive positions in several departments at Körfezbank and served as the General Manager (CFO) and Executive Board Member at  Doğuş Otomotiv Group. Since September 2016 he serves as General Manager- CEO at Renault Mais A.Ş as an Joint Venture of Oyak Group.
---
Automotive 4.0
Nowadays, the biggest strenght in our daily lives, is the "mobility" and for having this, the most crucial stepstones  are the vehicles (cars. Etc.) which are as important as the smart phones.
In 21st century, cars are more than just a vehicle to reach from one single point to another with a provided "mobility", we just basically mention that they are individualized private vehicles connecting to the other "objects" and any people through internet.
Because individual drivers are no longer just potencial customers, but they are also stakeholders of us on which we, as automotive companies and brands, handle their "daily lives" and establish individual relations with them.
Nowadays we are not just talking about the "things of internet" but also talking about the "internet of behavioral patterns".